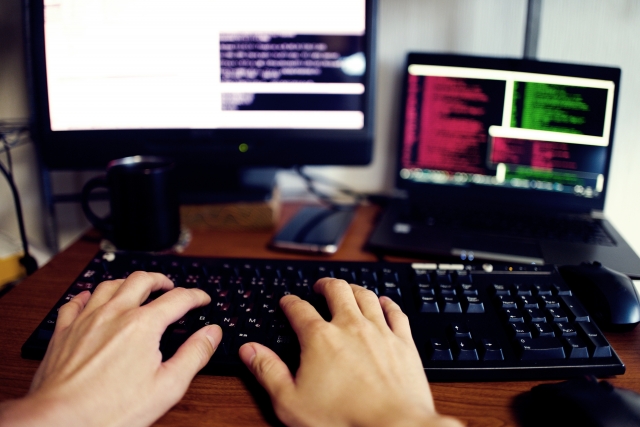 SoftEther VPN は、インストールが簡単なので個人的によく利用しています。
CentOS8に SoftEther VPN をインストールする方法に需要がありそうだと思ったので紹介します。
SoftEther VPN インストール
1. SoftEther VPNをダウンロードおよび展開
/optにソースコードをダウンロードし、展開。

[root@localhost ~]# cd /opt/
[root@localhost ~]# wget https://github.com/SoftEtherVPN/SoftEtherVPN_Stable/releases/download/v4.31-9727-beta/softether-vpnserver-v4.31-9727-beta-2019.11.18-linux-x64-64bit.tar.gz
[root@localhost ~]# tar zxf softether-vpnserver-v4.31-9727-beta-2019.11.18-linux-x64-64bit.tar.gz

2. SoftEther VPNのソースコードをビルド
make コマンドでソースコードをビルド。

[root@localhost vpnserver]# make
--------------------------------------------------------------------

SoftEther VPN Server (Ver 4.31, Build 9727, Intel x64 / AMD64) for Linux Install Utility
Copyright (c) SoftEther Project at University of Tsukuba, Japan. All Rights Reserved.

--------------------------------------------------------------------


Do you want to read the License Agreement for this software ?

 1. Yes
 2. No

Please choose one of above number:
1

Copyright (c) all contributors on SoftEther VPN project in GitHub.
Copyright (c) Daiyuu Nobori, SoftEther Project at University of Tsukuba, and SoftEther Corporation.

Licensed under the Apache License, Version 2.0 (the "License");
you may not use this file except in compliance with the License.
You may obtain a copy of the License at

    https://www.apache.org/licenses/LICENSE-2.0

Unless required by applicable law or agreed to in writing, software distributed under the License is distributed on an "AS IS" BASIS, WITHOUT WARRANTIES OR CONDITIONS OF ANY KIND, either express or implied.
See the License for the specific language governing permissions and limitations under the License.


DISCLAIMER
==========

THE SOFTWARE IS PROVIDED "AS IS", WITHOUT WARRANTY OF ANY KIND, EXPRESS OR IMPLIED, INCLUDING BUT NOT LIMITED TO THE WARRANTIES OF MERCHANTABILITY, FITNESS FOR A PARTICULAR PURPOSE AND NONINFRINGEMENT. IN NO EVENT SHALL THE AUTHORS OR COPYRIGHT HOLDERS BE LIABLE FOR ANY CLAIM, DAMAGES OR OTHER LIABILITY, WHETHER IN AN ACTION OF CONTRACT, TORT OR OTHERWISE, ARISING FROM, OUT OF OR IN CONNECTION WITH THE SOFTWARE OR THE USE OR OTHER DEALINGS IN THE SOFTWARE.

THIS SOFTWARE IS DEVELOPED IN JAPAN, AND DISTRIBUTED FROM JAPAN, UNDER JAPANESE LAWS. YOU MUST AGREE IN ADVANCE TO USE, COPY, MODIFY, MERGE, PUBLISH, DISTRIBUTE, SUBLICENSE, AND/OR SELL COPIES OF THIS SOFTWARE, THAT ANY JURIDICAL DISPUTES WHICH ARE CONCERNED TO THIS SOFTWARE OR ITS CONTENTS, AGAINST US (SOFTETHER PROJECT, SOFTETHER CORPORATION, DAIYUU NOBORI OR OTHER SUPPLIERS), OR ANY JURIDICAL DISPUTES AGAINST US WHICH ARE CAUSED BY ANY KIND OF USING, COPYING, MODIFYING, MERGING, PUBLISHING, DISTRIBUTING, SUBLICENSING, AND/OR SELLING COPIES OF THIS SOFTWARE SHALL BE REGARDED AS BE CONSTRUED AND CONTROLLED BY JAPANESE LAWS, AND YOU MUST FURTHER CONSENT TO EXCLUSIVE JURISDICTION AND VENUE IN THE COURTS SITTING IN TOKYO, JAPAN. YOU MUST WAIVE ALL DEFENSES OF LACK OF PERSONAL JURISDICTION AND FORUM NON CONVENIENS. PROCESS MAY BE SERVED ON EITHER PARTY IN THE MANNER AUTHORIZED BY APPLICABLE LAW OR COURT RULE.

USE ONLY IN JAPAN. DO NOT USE THIS SOFTWARE IN ANOTHER COUNTRY UNLESS YOU HAVE A CONFIRMATION THAT THIS SOFTWARE DOES NOT VIOLATE ANY CRIMINAL LAWS OR CIVIL RIGHTS IN THAT PARTICULAR COUNTRY. USING THIS SOFTWARE IN OTHER COUNTRIES IS COMPLETELY AT YOUR OWN RISK. THE SOFTETHER VPN PROJECT HAS DEVELOPED AND DISTRIBUTED THIS SOFTWARE TO COMPLY ONLY WITH THE JAPANESE LAWS AND EXISTING CIVIL RIGHTS INCLUDING PATENTS WHICH ARE SUBJECTS APPLY IN JAPAN. OTHER COUNTRIES' LAWS OR CIVIL RIGHTS ARE NONE OF OUR CONCERNS NOR RESPONSIBILITIES. WE HAVE NEVER INVESTIGATED ANY CRIMINAL REGULATIONS, CIVIL LAWS OR INTELLECTUAL PROPERTY RIGHTS INCLUDING PATENTS IN ANY OF OTHER 200+ COUNTRIES AND TERRITORIES. BY NATURE, THERE ARE 200+ REGIONS IN THE WORLD, WITH DIFFERENT LAWS. IT IS IMPOSSIBLE TO VERIFY EVERY COUNTRIES' LAWS, REGULATIONS AND CIVIL RIGHTS TO MAKE THE SOFTWARE COMPLY WITH ALL COUNTRIES' LAWS BY THE PROJECT. EVEN IF YOU WILL BE SUED BY A PRIVATE ENTITY OR BE DAMAGED BY A PUBLIC SERVANT IN YOUR COUNTRY, THE DEVELOPERS OF THIS SOFTWARE WILL NEVER BE LIABLE TO RECOVER OR COMPENSATE SUCH DAMAGES, CRIMINAL OR CIVIL
RESPONSIBILITIES. NOTE THAT THIS LINE IS NOT LICENSE RESTRICTION BUT JUST A STATEMENT FOR WARNING AND DISCLAIMER.

READ AND UNDERSTAND THE 'src/WARNING.TXT' FILE BEFORE USING THIS SOFTWARE. SOME SOFTWARE PROGRAMS FROM THIRD PARTIES ARE INCLUDED ON THIS SOFTWARE WITH LICENSE CONDITIONS WHICH ARE DESCRIBED ON THE 'src/THIRD_PARTY.TXT' FILE.


Did you read and understand the License Agreement ?
(If you couldn't read above text, Please read 'ReadMeFirst_License.txt'
 file with any text editor.)

 1. Yes
 2. No

Please choose one of above number:
1


Did you agree the License Agreement ?

1. Agree
2. Do Not Agree

Please choose one of above number:
1

make[1]: ディレクトリ '/opt/vpnserver' に入ります
Preparing SoftEther VPN Server...
ranlib lib/libcharset.a
ranlib lib/libcrypto.a
ranlib lib/libedit.a
ranlib lib/libiconv.a
ranlib lib/libintelaes.a
ranlib lib/libncurses.a
ranlib lib/libssl.a
ranlib lib/libz.a
ranlib code/vpnserver.a
gcc code/vpnserver.a -fPIE -O2 -fsigned-char -pthread -m64 -lm -lrt -lpthread -L./ lib/libssl.a lib/libcrypto.a lib/libiconv.a lib/libcharset.a lib/libedit.a lib/libncurses.a lib/libz.a lib/libintelaes.a -ldl -o vpnserver
ranlib code/vpncmd.a
gcc code/vpncmd.a -fPIE -O2 -fsigned-char -pthread -m64 -lm -lrt -lpthread -L./ lib/libssl.a lib/libcrypto.a lib/libiconv.a lib/libcharset.a lib/libedit.a lib/libncurses.a lib/libz.a lib/libintelaes.a -ldl -o vpncmd
./vpncmd /tool /cmd:Check
vpncmd コマンド - SoftEther VPN コマンドライン管理ユーティリティ
SoftEther VPN コマンドライン管理ユーティリティ (vpncmd コマンド)
Version 4.31 Build 9727   (Japanese)
Compiled 2019/11/18 11:14:51 by buildsan at crosswin
Copyright (c) SoftEther VPN Project. All Rights Reserved.

VPN Tools を起動しました。HELP と入力すると、使用できるコマンド一覧が表示できます。

VPN Tools>Check
Check コマンド - SoftEther VPN の動作が可能かどうかチェックする
---------------------------------------------------
SoftEther VPN 動作環境チェックツール

Copyright (c) SoftEther VPN Project.
All Rights Reserved.

この動作環境チェックツールを実行したシステムがテストに合格した場合は、SoftEther VPN ソフトウェアが動作する可能性が高いです。チェックにはしばらく時間がかかる場合があります。そのままお待ちください...

'カーネル系' のチェック中...
              [合格] ○
'メモリ操作系' のチェック中...
              [合格] ○
'ANSI / Unicode 文字列処理系' のチェック中...
              [合格] ○
'ファイルシステム' のチェック中...
              [合格] ○
'スレッド処理システム' のチェック中...
              [合格] ○
'ネットワークシステム' のチェック中...
              [合格] ○

すべてのチェックに合格しました。このシステム上で SoftEther VPN Server / Bridge が正しく動作する可能性が高いと思われます。

コマンドは正常に終了しました。


--------------------------------------------------------------------
The preparation of SoftEther VPN Server is completed !


*** How to switch the display language of the SoftEther VPN Server Service ***
SoftEther VPN Server supports the following languages:
  - Japanese
  - English
  - Simplified Chinese

You can choose your prefered language of SoftEther VPN Server at any time.
To switch the current language, open and edit the 'lang.config' file.


Note: the administrative password is not set on the VPN Server. Please set your own administrative password as soon as possible by vpncmd or the GUI manager.


*** How to start the SoftEther VPN Server Service ***

Please execute './vpnserver start' to run the SoftEther VPN Server Background Service.
And please execute './vpncmd' to run the SoftEther VPN Command-Line Utility to configure SoftEther VPN Server.

Of course, you can use the VPN Server Manager GUI Application for Windows / Mac OS X on the other Windows / Mac OS X computers in order to configure the SoftEther VPN Server remotely.

*** For Windows users ***
You can download the SoftEther VPN Server Manager for Windows
from the https://www.softether-download.com/ web site.
This manager application helps you to completely and easily manage the VPN server services running in remote hosts.


*** For Mac OS X users ***
In April 2016 we released the SoftEther VPN Server Manager for Mac OS X.
You can download it from the https://www.softether-download.com/ web site.
VPN Server Manager for Mac OS X works perfectly as same as the traditional Windows versions. It helps you to completely and easily manage the VPN server services running in remote hosts.



*** PacketiX VPN Server HTML5 Web Administration Console (NEW) ***
This VPN Server / Bridge has the built-in HTML5 Web Administration Console.

After you start the server daemon, you can open the HTML5 Web Administration Console is available at

https://133.242.17.62:5555/
or
https://ip_address_of_the_vpn_server:5555/

This HTML5 page is obviously under construction, and your HTML5 development contribution is very appreciated.

--------------------------------------------------------------------

make[1]: ディレクトリ '/opt/vpnserver' から出ます

正常にコンパイルが完了し、 vpncmd と vpnserver が生成されていることを確認。
3. SoftEther VPNを起動

[root@localhost vpnserver]# ./vpnserver start
The SoftEther VPN Server service has been started.

Let's get started by accessing to the following URL from your PC:

https://xxx.xxx.xxx.xxx:5555/
  or
https://xxx.xxx.xxx.xxx/

Note: IP address may vary. Specify your server's IP address.
A TLS certificate warning will appear because the server uses self signed certificate by default. That is natural. Continue with ignoring the TLS warning.

4. 仮想HUBの設定とユーザ作成
vpncmd コマンドでSoftEther VPN Serverに接続。
SoftEther VPNを起動しているサーバでコマンドを実行する場合は、始めの数字を入力以外は、Enterで進む。

[root@localhost vpnserver]# ./vpncmd
vpncmd コマンド - SoftEther VPN コマンドライン管理ユーティリティ
SoftEther VPN コマンドライン管理ユーティリティ (vpncmd コマンド)
Version 4.31 Build 9727   (Japanese)
Compiled 2019/11/18 11:14:51 by buildsan at crosswin
Copyright (c) SoftEther VPN Project. All Rights Reserved.

vpncmd プログラムを使って以下のことができます。

1. VPN Server または VPN Bridge の管理
2. VPN Client の管理
3. VPN Tools コマンドの使用 (証明書作成や通信速度測定)

1 - 3 を選択: 1

接続先の VPN Server または VPN Bridge が動作しているコンピュータの IP アドレスまたはホスト名を指定してください。
'ホスト名:ポート番号' の形式で指定すると、ポート番号も指定できます。
(ポート番号を指定しない場合は 443 が使用されます。)
何も入力せずに Enter を押すと、localhost (このコンピュータ) のポート 443 に接続します。
接続先のホスト名または IP アドレス:

サーバーに仮想 HUB 管理モードで接続する場合は、仮想 HUB 名を入力してください。
サーバー管理モードで接続する場合は、何も入力せずに Enter を押してください。
接続先の仮想 HUB 名を入力:
VPN Server "localhost" (ポート 443) に接続しました。

VPN Server 全体の管理権限があります。

VPN Server>

標準で DEFAULT という仮想HUBが存在する。
hublist コマンドで確認。

VPN Server>hublist
HubList コマンド - 仮想 HUB の一覧の取得
項目            |値
----------------+-------------------
仮想 HUB 名     |DEFAULT
状態            |オンライン
種類            |スタンドアロン
ユーザー        |0
グループ        |0
セッション      |0
MAC テーブル    |0
IP テーブル     |0
ログイン回数    |0
最終ログイン日時|2019-12-25 11:53:23
最終通信日時    |2019-12-25 11:53:23
転送バイト数    |0
転送パケット数  |0
コマンドは正常に終了しました。

hub コマンドで DEFAULT を選択。

VPN Server>hub DEFAULT
Hub コマンド - 管理する仮想 HUB の選択
仮想 HUB "DEFAULT" を選択しました。
コマンドは正常に終了しました。

5. ユーザ作成
ユーザを作成。以下では、ユーザ名を admin.user とした。
ユーザ名以外は、全てEnterキーで空のままででよい。

VPN Server/DEFAULT>usercreate
UserCreate コマンド - ユーザーの作成
ユーザー名: admin.user

参加するグループ名:

ユーザーの本名:

ユーザーの説明:

コマンドは正常に終了しました。

VPN Server/DEFAULT>

userpasswordset コマンドで作成したユーザにパスワードを設定。
ここで設定するパスワードは、VPN接続のときにも利用するので複雑なパスフレーズを入力。

VPN Server/DEFAULT>userpasswordset admin.user
UserPasswordSet コマンド - ユーザーの認証方法をパスワード認証に設定しパスワードを設定
パスワードを入力してください。キャンセルするには Ctrl+D キーを押してください。

パスワード: **********
確認入力  : **********


コマンドは正常に終了しました。

userlist コマンドで作成したユーザを確認。

VPN Server/DEFAULT>userlist
UserList コマンド - ユーザー一覧の取得
項目            |値
----------------+--------------
ユーザー名      |admin.user
本名            |
所属グループ    |-
説明            |
認証方法        |パスワード認証
ログイン回数    |0
最終ログイン日時|(なし)
有効期限        |無期限
転送バイト数    |0
転送パケット数  |0
コマンドは正常に終了しました。

6. IPsec/L2TPを有効化
ipsecenableコマンドでIPsecを有効化。
事前共有鍵 は、VPN接続に必要なため、複雑なパスフレーズを設定する必要あり。

VPN Server/DEFAULT>ipsecenable
IPsecEnable コマンド - IPsec VPN サーバー機能の有効化 / 無効化
L2TP over IPsec サーバー機能を有効 (yes / no): yes

Raw L2TP サーバー機能を有効 (yes / no): no

EtherIP / L2TPv3 over IPsec サーバー機能を有効 (yes / no): no

IPsec 事前共有鍵の文字列 (9 文字以下を推奨): admin.key

VPN 接続時に仮想 HUB 名が省略された場合のデフォルト仮想 HUB 名: DEFAULT

コマンドは正常に終了しました。

7. 仮想 NAT および DHCP サーバー機能を有効化
securenatenable コマンドで仮想 NAT および DHCP サーバー機能も有効化。

VPN Server/DEFAULT>securenatenable
SecureNatEnable コマンド - 仮想 NAT および DHCP サーバー機能 (SecureNAT 機能) の有効化
コマンドは正常に終了しました。

終わり
CLIに多少理解ある方なら、簡単にインストールできたのではないでしょうか。
systemdに登録したり、ポートを開放したりやることは他にもありますが SoftEther VPN のインストール方法の紹介は以上です。
Yoo